Management teams enjoy working with us. We communicate directly, do what we say we're going to do, and provide unwavering support for founders, entrepreneurs and their teams.
We believe in preserving the culture and legacy of a company and respect what founders have built. We are stewards of their hard work.
Founders, entrepreneurs, and management teams receive the support they need from our vast experience and network of strategic resources.
Our team has diverse backgrounds and extensive investment experience across multiple industries.
We believe in prudent financial leverage with relationship lenders and apply our expertise to drive superior results for management teams and investors.
The team from Provariant are great partners. They worked with me to transition out of day to day management and retire with peace of mind that my business and employees were in good hands. They not only helped transform our business but got me a great return on my reinvestment and did so in a way that preserved the culture and respected the legacy that was important to us.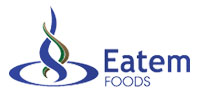 Certain investments were made when one or more Provariant partners was a member of the Linsalata Capital Partners investment team and inclusion on this list of attributed investments has been approved by senior management at Linsalata Capital Partners.