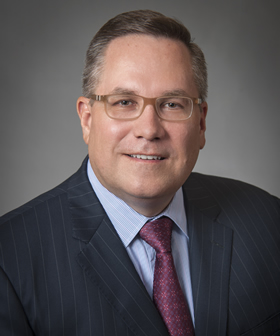 Jeff Wahl
Jeff Wahl is a partner with Provariant Equity Partners.  His responsibilities include sourcing and transacting new investments as well as managing portfolio company oversight.  Jeff also provides process and thought leadership on portfolio company oversight strategy to ensure effective monitoring and value creation.
Jeff was with Linsalata Capital Partners for three years and is Chairman of Glynlyon and Wellborn and previously served on the board of Excell, which was recently exited.
Jeff's prior 30-year career is comprised of progressive operating roles, most recently as President and CEO of EdisonLearning, a private equity backed international education services provider. Before Edison, he was Executive Vice President and COO at Outsourcing Solutions Inc., a private equity backed global leader of business process outsourcing and revenue cycle management. Prior to that, Jeff rose through senior level positions at GE Capital, where his roles included leading stand-alone businesses, as well as active involvement with M&A activities and other important initiatives. He started his career with KPMG.
Jeff earned his B.S. in Business Administration, summa cum laude, from Walsh University. He is a graduate of General Electric's Management Development, Financial Management, and Six Sigma Quality Programs.  Jeff is a Certified Six Sigma Black Belt.